Helpdesk - Ticket Management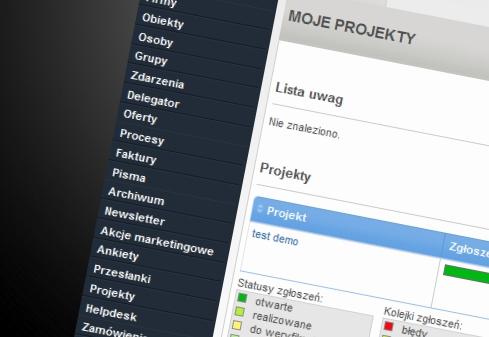 Cooperation with customers does not end with the sale of goods or services and collecting fees. Customer service is also after-sales service. Implemented quickly and efficiently, provides us the loyalty of existing customers. It is essential to communicate and response in time to reported faults.
Helpdesk module provides agile support and care of service calls.


Adding entries
Adding customer service requests from the browser provides quick information about any defects. Internal mail module automatically sends information to the service manager that allocates performers, sets the execution time and the status of task priority. Time for the paperwork is thereby reduced to minimum.
Registration of tasks
Started work by servicemen is recorded in the customer and the manager panels. Grouping helps you find the wanted status and insight into the situation. The communication between client and service technicians can be done any time of day by adding messages to applications. Internal mail module sends notification of the change of status box to client, manager and technicians.
Control over the implementation of applications
Thanks to Helpdesk, customers can report a fault at any time and a service manager has full control and supervision over the implementation of applications. Service team can focus on working directly in the field. Coordination of employees allows for the efficient and rapid implementation of tickets, in order to eliminate faults.
Basic information
Registration, classification and handling of applications (called ticket management),
Control of service duration,
Defining the queue of applications for each service project,
Monitoring the status of implementation of a given application,
Definition of the persons responsible for the implementation of tickets on the side of the contractor and the people who can verify and provide notification to the customer,
Effective collaboration through sharing of information between service providers,
Increased efficiency of the project and the speed of call handling
Monitoring progress of the entire project service.