Service - Service Management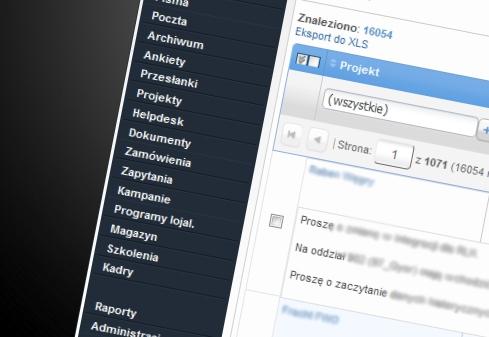 Where maintenance work is performed on client's site, you must coordinate the work between the center and off-road teams. Sometimes these are areas without access to the internet or mobile phone.
With such problems can handle adversity Serwis7, which work off-line and on-line, provides smooth operation of the service department.
Rapid flow of information
Application and details are sent to the designated service technicians who are guided directly to the site. The flow of information allows for quick intervention. This allows for precise separation of tasks and activities. Off-line version provides technicians the possibility of completing the required documentation. The ability to synchronize with the company's server allows monitoring and reporting ongoing work.
Generating service documents
After servicing or repair, service protocol needs to be filled. On the basis of written information about the visit, parts used and work carried out, the clearance of work can be completed, made by a manager. On this basis he shall also issue invoices.
Resource Management
Placing orders and needed parts from the main store to magazines of service technicians, is done in cooperation with external storage. The mechanism of the booking shows the status of the currently available inventory. Based on that information service engineers are able to plan the allocation of their actions.
Control of service
Monitoring and analysing the work carried out is based on a built-in reporting module. Hours worked, costs incurred or made actions, can be formulated in terms of time or person. Later the analysis can be translated into better customer service, their satisfaction and loyalty.
Basic information
Linking service request to a specific device or worker,
Selection of members of the service team, along with automatic e-mail notification of new orders,
Mechanism of technical acceptance of orders received,
Issuing individual orders for technicians in the application,
Acceptance and settlement of work done in the field by service manager, based on service protocol,
Easier technicians' working in the field thanks to the off-line module, including information on the details of notifications and orders. Saved service updates are held by synchronizing with the master server,
Order management and distribution of spare parts from the main store to the warehouse and service technicians,
Reporting of technicians' work, servicing, billing service orders, service protocols.