Storage system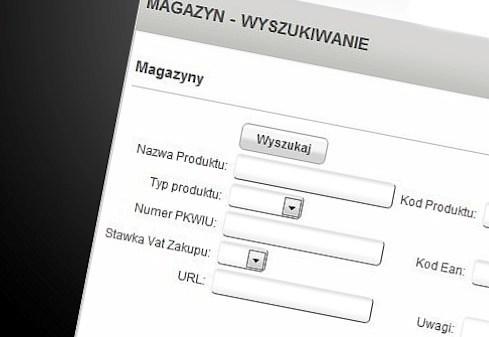 Integration with any storage system
The integration of storage systems is responsible for access to current information on the status of company's stocks. You have access to data on the structure and content of available goods and the ability to accurately distinguish stored inventory items. It is crucial for both the collection and marketing of the product to the warehouse, and ensure that it is managed in most efficient manner.
Efficient management of resources
Integration with storage system is responsible for supporting the company in the management of available goods. Disposal of production both inside and outside the company is computerized, so it is possible to smoothly and effectively conduct extensive warehouse management. Users can replicate the magazine and have access to it online, CRM7 also sends automatic notification of minimum states.
Linking goods with warehouse documents
Through integration with storage systems, CRM7 enables effective management of the resources available in the warehouse and associate them with a variety of documents, such as entry and exit, inventory sheets and many more. From the store, you can choose an item and include it in the auto-generated shopping offer.
Combining storage data
The system provides information on inventory based on various criteria and given goods characteristics, making it easy to quickly locate each lot. Taking into account the information from all available storages, creates a single database, eliminating duplicate records.
Przykładowe korzyści integracji z systemami magazynowymi
Current online inventory records,
Replicating stock,
Linking products in stock with financial documents (Invoices, VP, GM),
Taking into account prices and tax rates of products in stock,
Ability to take into account goods in automatically generated trading offer,
Linking product in stock with the company in the system,
Automatic notification of minimum states,