System of financial and accounting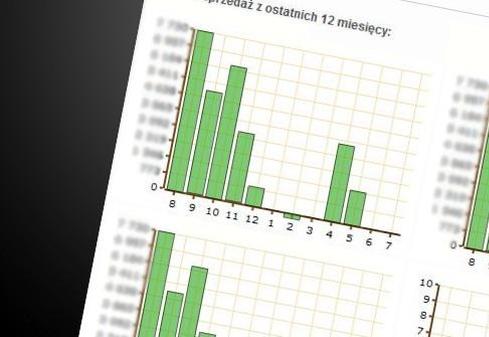 Integration with any system of financial and accounting
CRM7 integration with the accounting system provides, inter alia, the supervision of the financial situation of the company, including controlling payment of payables and receivables and generate financial documents. Integrator can also be associated with the report module, which further facilitates rapid insight into the company's financial condition and the status of customer accounts.
Full supervision of financial
An authorized user has direct access to the data stored and automatically updated in the accounting system based on, inter alia, invoices, receipts or payments. These data complement the history of contact with the customer, allowing for a more complete picture of cooperation, which consists of customer turnover, profit for the period, the level of debt, the credit limit utilization.
Generating and archiving accounting documents
In order to improve the work of the accounting department, the system is equipped with functionality responsible for generating financial documents directly from the Customer's Card. User responsible for the accounting procedures of the contractor may issue an invoice and include the turnover generated by the recipient, which is also reflected in financial reports from Reports Wizard. Documentation is permanently archived, record can be updated by the recursive filter selected, such as invoices paid / unpaid.
Vindication
The system also allows you to conduct advanced recovery actions, such as automatically send a notification to the customer of impending due date together with a statement of invoices for payment or shipping information internal to suspend the provision of services to the debtor. The analogy informs users involved to resume cooperation with the contractor, who paid the debt.
Benefits of integration with system of financial and accounting
Control over financial processes in the enterprise,
Automatic and regular accounting status updates,
Archiving the history of accounting operations for audit purposes,
Support for multiple currencies, particularly important for companies with international reach,
The ability to create periodic reports on the financial condition of the company and customers,
Generate accounting documents (Invoices etc.),
Sort documents by the filter selected, such as invoices paid / unpaid,
Enforcement of late payments from contractors,
Automated shipping notifications to the debtors.